The new CarPlay system is said to be a "foreshock to releasing its own vehicle."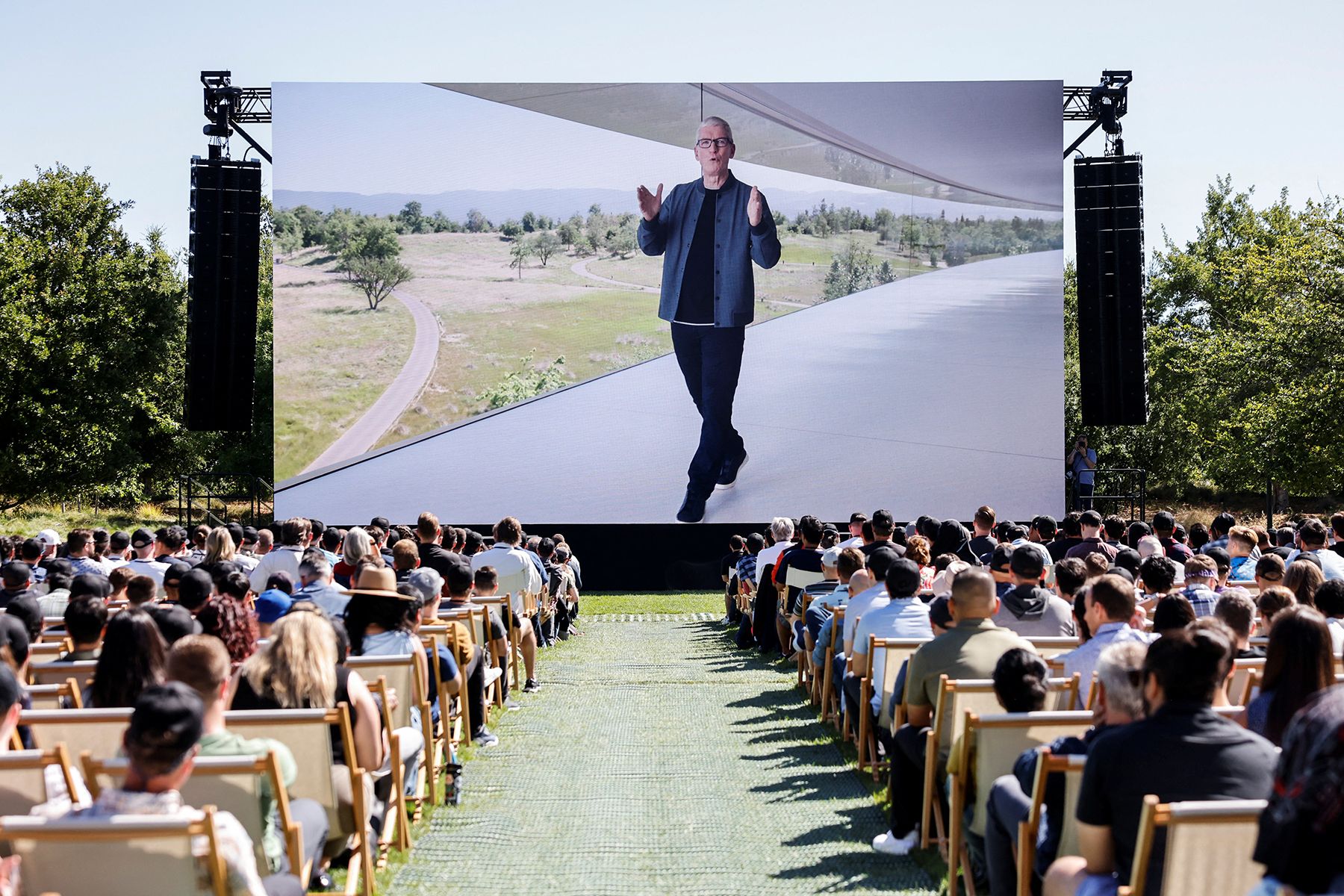 With its latest WWDC CarPlay updates, rumours are rife Apple will finally build its much-anticipated autonomous automobile

driving.ca
Motor Mouth: Did Apple just announce its iCar?
With its latest WWDC CarPlay updates, rumours are rife Apple will finally build its much-anticipated autonomous automobile
Did Apple just announce it will finally build the much-anticipated iCar? That's the scuttlebutt that's got the Internet yet again in a tizzy. Although the announcement of an all-new CarPlay system at this year's Worldwide Developers Conference (Apple's famed WWDC) was decidedly short on details — the entire unveil was less than four minutes long — it was seemingly enough to resurrect rumours of Apple taking on Tesla in a no-holds-barred battle for Silicon Valley automotive supremacy.
We've heard this all before, Apple's iCar the subject of rampant speculation since 2014, when CEO Tim Cook first tagged Steve Zadesky — then an Apple VP but formerly a Ford Motor Company engineer — to head what was called "Project Titan." And while, in the past, it's been easy to dismiss said rumours as
the bright-eyed phantasms of the AppleInsider app development crowd
, this time even Bloomberg is getting in on the gossip, author Mark Gurman calling the new CarPlay system a "
foreshock to releasing its own vehicle,
" and claiming Apple is "aiming to announce a vehicle as early as" 2025.
The reason those
3:34 minutes of surprisingly basic YouTube streaming
has tongues wagging is that the new CarPlay will not just be an addition to your car's infotainment system, but will supplant it in its entirety. In fact, if WWDC 2022's presentation has any truth to it, Apple hopes to replace your car's entire operating system, with every human-facing interface straight out of Cupertino, California. Although it would still require that your iPhone be connected — unlike Polestar's implementation of the Android Automotive system, which is "native" and requires no connection to outside mobile devices — CarPlay would handle not only your infotainment choices but also traditional instrumentation like the speedometer, tachometer, temperature gauges, and even fuel or EV battery level displays.
Need to adjust the A/C system's fan speed? Siri's on the job. Want to change radio stations on the car's built-in audio system? Apple's latest iOS has an app for that. And, my Lord, the customizability we'll have in building a tachometer-speedometer display specifically to our liking. You'll be able to adjust your seat heaters, monitor air quality, and even tie into at-home smart technologies directly from CarPlay's interface, which now dominates every screen in the car. Truly, this be nerd nirvana.
And since Silicon Valley has always believed that wheels, motors, and such are but mere conveyances for a mobile device you sit in, it's little wonder the techies have taken this as a signal from on high that an iCar is imminent.
But is such conjecture realistic? Will you soon be able to go for a test drive at your local Apple store?
Doubtful. For one thing, this new CarPlay isn't, as the kids used to say, all that much. Oh, if Apple had introduced this CarPlay-as-operating-system upgrade, say, five years ago, it would have been hailed as revolutionary. OEM systems were, in a word, crap, Ford's original Sync UI will long remain synonymous with soul-sapping frustration, and BMW's first iDrive was the very definition of diabolical.
But CarPlay is now eight years old(!) and, even as a lifelong Apple fan, I have to say that the OEMs have pretty much caught up. Automakers have worked overtime to not only make their man-machine interfaces more appealing, but also more accessible to the less-than-digitally-proficient. Mercedes' MBUX, for instance, is every bit as graphically impressive as these future CarPlay displays will be. Audi's MMI, meanwhile, already has a "Virtual Cockpit." And, sorry, Apple, nothing I saw in your reveal tells me you're going to make an electric vehicle's range display any more informative — or visually intuitive — than Hyundai's new Ioniq5.
Simply put, the time when Apple could one-up the UConnects of the world has long since passed. Indeed, the main advantage to a completely Apple digital interior would seem to be the familiarity of iOS's widgets and icons, and the continuity it brings between our mobile devices and our automobiles.
If Apple had introduced this upgrade five years ago, it would have been hailed as revolutionary, but CarPlay is now eight years old(!) and the OEMs have pretty much caught up
But is that enough to warrant Apple creating an entire automotive division?
I think not. Were the just-announced CarPlay features truly revolutionary, maybe, just maybe, producing an iCar would be worth the immense investment it will require. But, to reiterate, there's nothing yet announced that says "must have" instead of "nice to have." As an infotainment system that other automakers might want to continue to integrate into their own systems, I'm certain this latest version of CarPlay will be as successful, if not more so, than the current version. As "killer app" that signals Apple is ready to enter the increasing competitive auto segment, it's kinda ho-hum.
Besides, unlike the current system that consumers bring to the car, Apple has hopes — or at least
seems
to have hopes — of eventually selling this new version of CarPlay to OEMs as their primary onboard operating systems. So, you have to ask yourself, why would automakers buy an operating system from a company that is, if all this speculation has any real merit, going to be competing directly with them as soon as 2025?