Discussion Starter
·
#1
·
The Apple Car project could get a big boost if the rumors are true that Apple could be buying Canoo.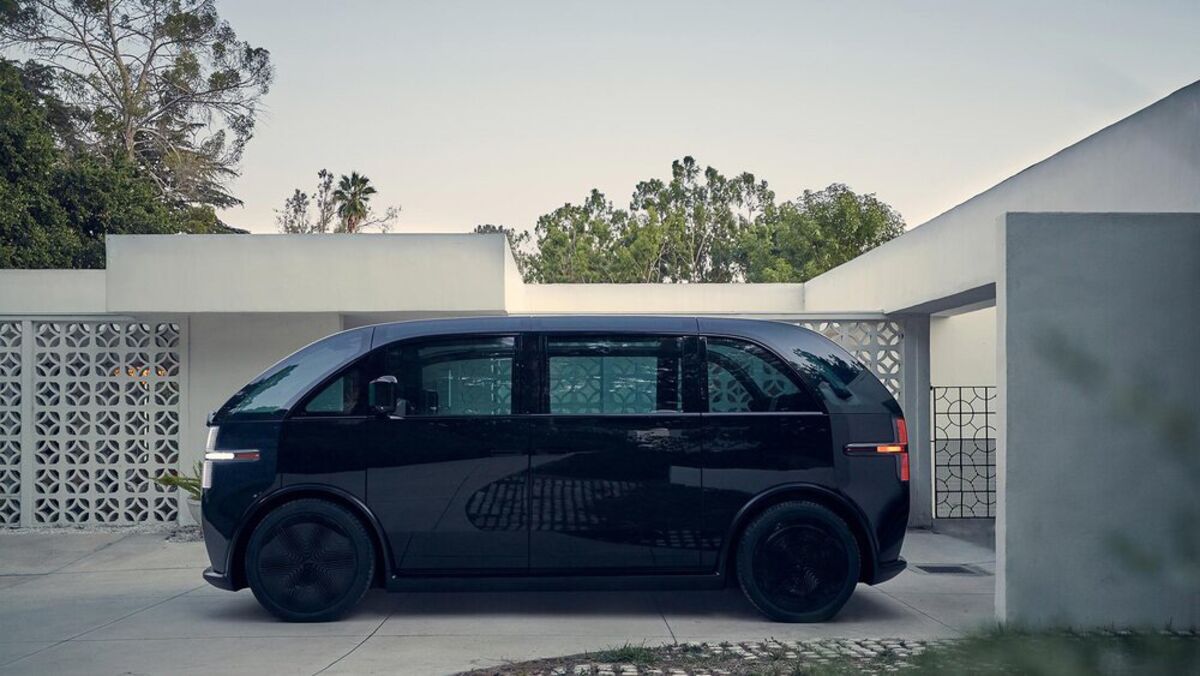 Apple could take a look at struggling electric-vehicle startup Canoo to help it build up its car project. Also: Apple is preparing to switch the iPhone connector from Lightning to USB-C, Google launches a slew of new hardware, and R.I.P. to the iPod.
www.bloomberg.com
When Apple Inc. sets out to develop a major new product, acquisitions are typically involved. The iPhone multitouch interface, Siri, Apple Music, Face ID, Touch ID, Apple Maps and even macOS were partially the result of company takeovers.
Apple's future electric car will be no different. Some of the underlying work needed for autonomous driving and machine learning has come from the company's artificial-intelligence deals over the past several years.
In 2019, Apple purchased Drive.ai to bring in autonomous vehicle expertise. Some of the engineers and managers acquired in that deal are now central to the company's work on a car operating system and self-driving software.
In recent months, Apple also hired several people from the auto industry to help ramp up its car development work after top managers left the project. It's recruited key people from Ford, Rivian, Tesla, BMW, Mercedes, Volvo, Waymo and other brands.
But a potential acquisition target has emerged that could help Apple's project even more: Canoo.
The EV startup, founded five years ago, has been struggling. Last week, it warned investors that it may not have enough cash to keep operating. Canoo has lined up additional funding, but has also said that it doubts it can produce as many vehicles this year as planned.
Given those struggles, seeking a buyer might be Canoo's best bet. And that's where Apple comes in. Such a deal wouldn't be unprecedented for the iPhone maker: Its Drive.ai takeover came together in a similar fashion.
It also wouldn't be too difficult for Apple and Canoo to start talking. Canoo's former chief executive officer, Ulrich Kranz, is now one of the top executives on Apple's car project. Apple also has some former Canoo engineers on staff.
And the two companies have held talks before. They discussed ideas ranging from an investment to an acquisition back in 2020, my colleague Sean O'Kane reported last year.
For those unfamiliar, the EV startup has developed an underlying car platform that can be applied to different types of vehicles. Its lineup includes a delivery vehicle and a pickup truck. But for Apple's purposes, Canoo's most interesting product is its Lifestyle Vehicle.
Canoo has aimed to launch the Lifestyle Vehicle at the end of 2022 for under $40,000. The car looks like a minivan but has limousine-like rear seating. People working on Apple's car project say some of their own designs are similar to what Canoo has developed.
A person close to both Apple and Canoo warned that Apple probably wouldn't want the startup's underlying technology in a deal, but that its engineering talent could be an asset. Canoo has employees with expertise in car interiors and exteriors, software, automotive manufacturing, drivetrains, battery technology and other vehicle components.
Apple has big ambitions for its car. It's aiming to produce a vehicle with full self-driving capabilities (with no steering wheel or pedals) later this decade. People with knowledge of the Apple project doubt that the company is currently on track to hit that goal, but even a less groundbreaking vehicle could still be a hit. Imagine an Apple-designed car with a roomy interior, deep integration with other products, and limited autonomous features—on par with a Tesla.
Canoo could help turn Apple's car visions into reality. But if Apple does want to nab that talent, it may have to move fast. Several key executives have already left.